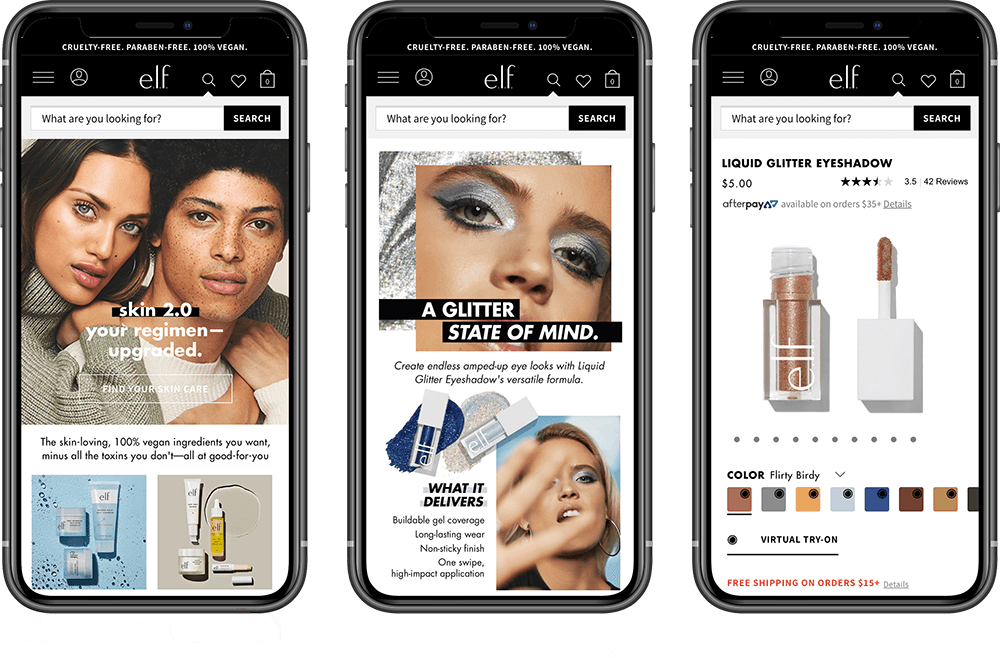 Built online presence from scratch
Warehouse set up
Front-end features
Platform upgraded to handle the increase in traffic
It's no secret our campaigns perform, see how we've achieved success for these top brands.
BlueSwitch made it possible for Perry Ellis to surpass Shopify's 100-variant and 3-level limits by marrying countless products into a seamless front-end experience, giving the illusion of numerous products masquerading together as one across all 6 Perry Ellis sites
ZENB came to BlueSwitch for both the temporary initial site launch and the full eCommerce site. Based on their direct-to-consumer subscription model, BlueSwitch used heavy customizations with an off-the-shelf theme to get a better UI/UX to create unique page templates that pushes their, 'Live your ZENB Life' mission.
BlueSwitch did the unthinkable for Beautiful Destinations: Accelerated Mobile Pages (AMP) on the Shopify Plus platform. By leveraging the BlueSwitch's program, Multify, the web dev team was able to create visually rich, SEO-friendly stories on their eCommerce site for their travel guides. [Read the Full Case Study]