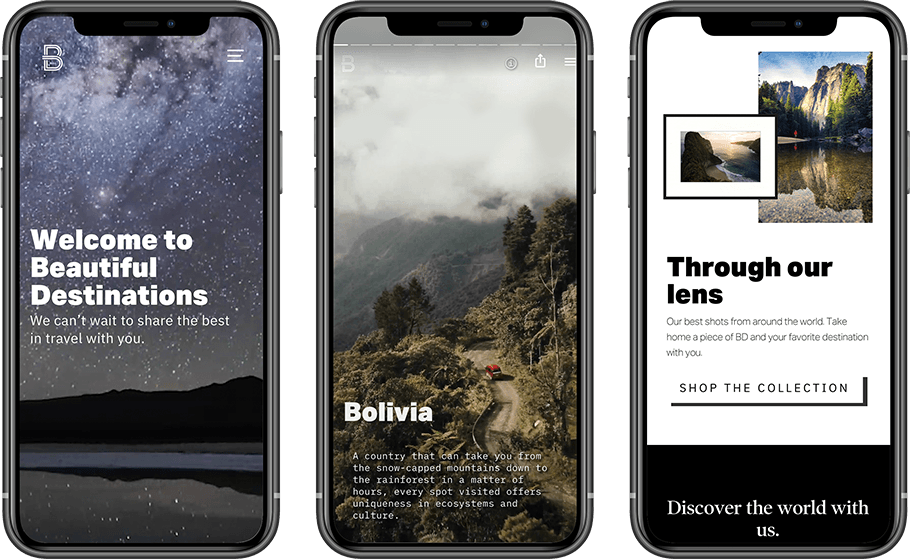 Designed and developed AMP pages to work within Shopify



Used Multify to manage AMP stories for their guides
Implemented a custom-built page designer
Boosted SEO and increased the click through rate
AMP page builder
BlueSwitch Takes on Beautiful Destinations
Beautiful Destinations began its journey as a passion project by its founder, Jeremy Jauncey, to share beautiful photography on his Instagram from the places he had traveled. With help from a community of content creators, the account flourished into Beautiful Destinations.
It's no secret our campaigns perform, see how we've achieved success for these top brands.
European Wax Center came to BlueSwitch for a solution to their outdated eCommerce and costly site maintenance. BlueSwitch leveraged its Multify program through Shopify Plus to create custom rules that connected 700+ EWC stores to their nearest warehouses and tailored-product viewing by store.
ZENB came to BlueSwitch for both the temporary initial site launch and the full eCommerce site. Based on their direct-to-consumer subscription model, BlueSwitch used heavy customizations with an off-the-shelf theme to get a better UI/UX to create unique page templates that pushes their, 'Live your ZENB Life' mission.
By migrating Gaiam and their parent company Spri onto Shopify from Demandware, they were not only able to operate 2 sites under one account umbrella, but also saw an increased online conversion rate 70%, reduced page launches from months to days, and now saves them over $250K each year.